NATIONAL POLICE CADET CORPS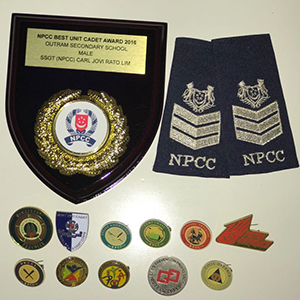 I was a member of National Police Cadet Corps (NPCC) for four years back in secondary school. I was an Assistant Unit Commander for our school, having the rank of Staff Sergeant. I was also awarded as the Best Unit Cader Award (Male) in the year 2016.
EDUSAVE SCHOLARSHIP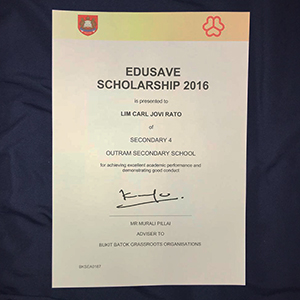 I received Edusave Scholarship, which is given to the top 10% of the cohort in terms of academic performance, from years 2014, 2015 and 2016.
EDUSAVE AWARD FOR ACHIEVEMENT, GOOD LEADERSHIP AND SERVICE (EAGLES)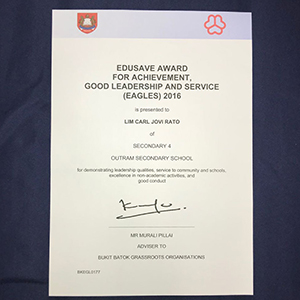 In 2016, I was awarded EAGLES award for being in the top 10% and for demonstrating leadership qualities, service to community and school, excellence in non-academic activities, and good conduct.
OTHER ACHIEVEMENTS